Transitioning: Sapphire, Black Onyx, Mini Crystal Prisms Wire Wrapped Healing Crystal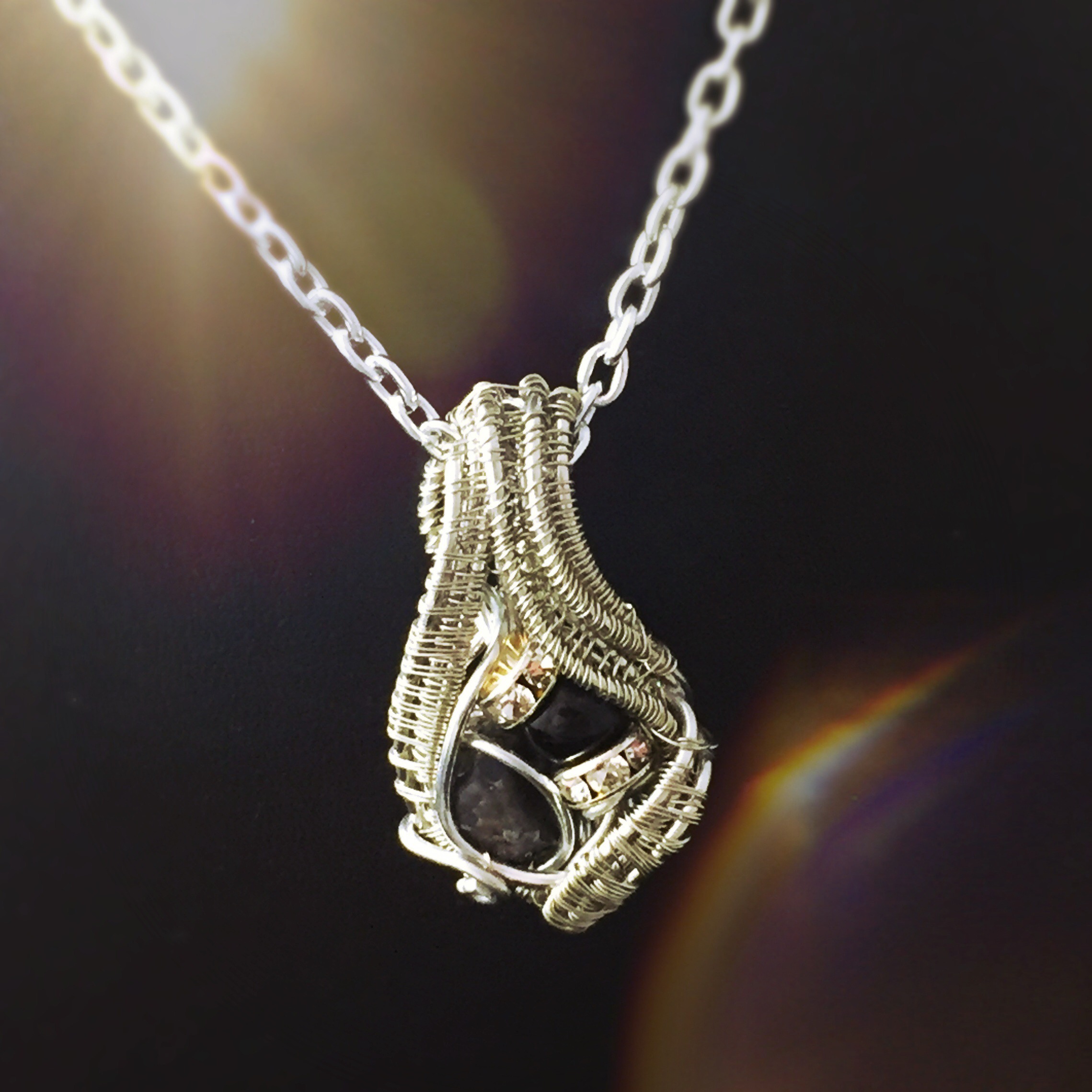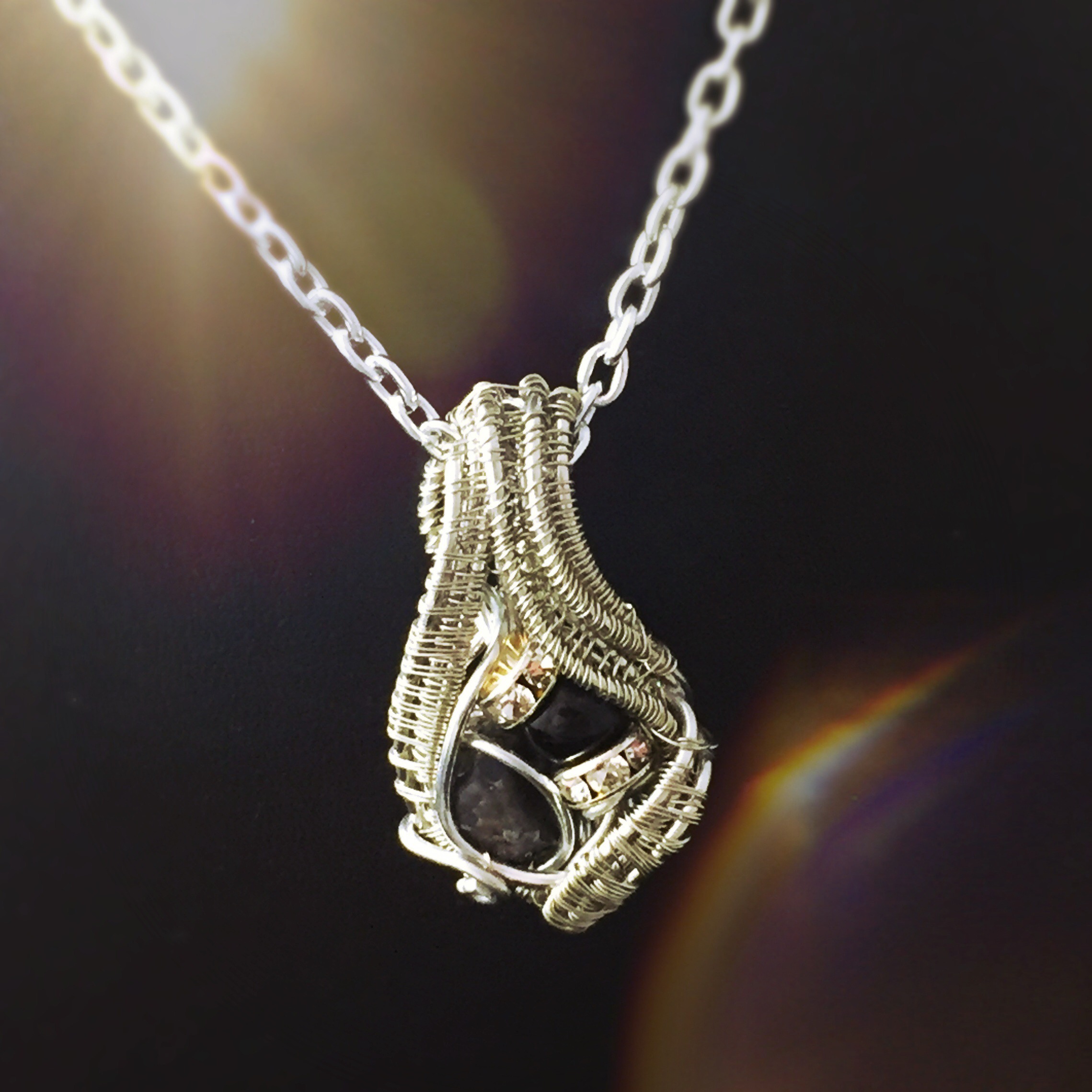 Transitioning: Sapphire, Black Onyx, Mini Crystal Prisms Wire Wrapped Healing Crystal
A beautiful raw Sapphire - the birthstone of September
Overview
Handmade item
Materials: Sapphire, Divine Energy, Silver Plated Wire
Ships worldwide from United States
This pendant comes fully charged and cleansed. It measures 3 inches in length. Please note that the while the crystal carries metaphysical properties, they are not promised to work for everyone and are certainly not healthcare information.
Additional fees may apply to shipping outside of the United States.
SPIRITUAL: Sapphire is said to help activate parts of your dream state to assist with out of body experience, astral travel ,lucid dreaming, etc. If you experience significant messages in dreams, you can wear a Sapphire to help you understand what these messages or symbols mean. Sapphire is also a wonderful stone to wear when attempting to contact your Guardian Angel. Sapphire will help you on your spiritual journey by teaching you to let go of toxicities and to look within. Black Onyx absorbs and transforms energy to become more positive and beneficial to you in every aspect.
MENTAL: Sapphire is a stone of wisdom and knowledge. It is a great stone for introspection and expression. Sapphire also can help direct insight throughout your daily life. Sapphire is a great stone for speaking your truth and seeing the truth. Black Onyx is said to help rid or transform bad habits. It can clear confusion and bring about a state of knowing your next move. Black Onyx can be great for bringing mental stability.
EMOTIONAL: If you are one who experiences "martyrdom" or personal victimization, Sapphire will help you let go of that. It will help lighten your depression so you can live to your fullest. Sapphire can also calm the mind to reduce stress. Black Onyx is very supportive in times of grief, stress, or any emotional pain. It can help you develop inner strength to conquer negative feelings of all kinds.
PHYSICAL: Sapphire is said to help soothe insomnia. It can also ease physical and neurological symptoms as seasons change and as your life changes. Through any transition, you will be assisted by wearing a Sapphire. Sapphire can sometimes help eyesight, hearing, and the thyroid. It is said to be a great tool for the nervous system as well. Black Onyx can be used to help curb addictions, especially alcoholism. Black Onyx is very strengthening to the physical body. It is recommended that athletes use this stone, or anyone in athletic endeavors.