Reconciliation: Selenite Healing Crystal Pendant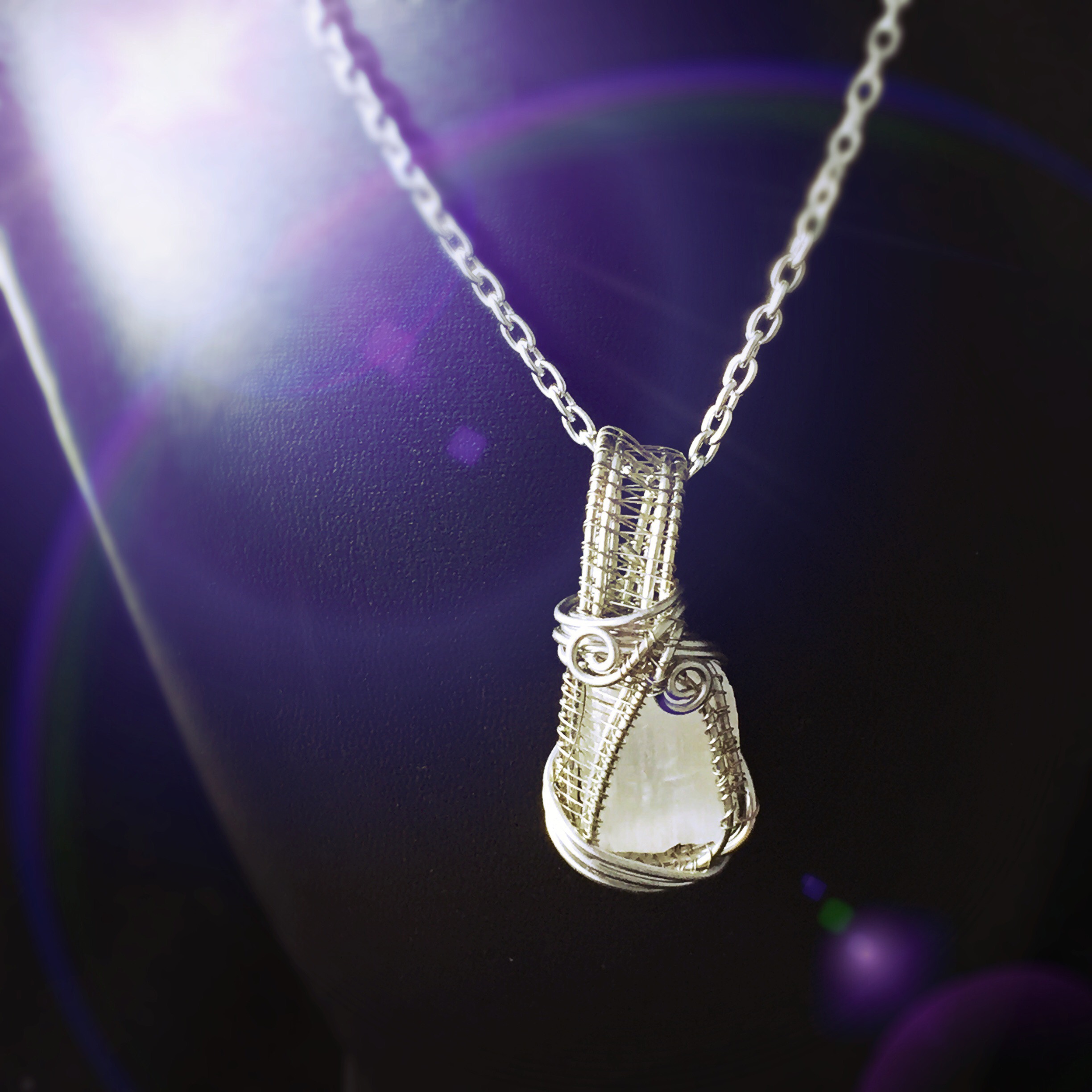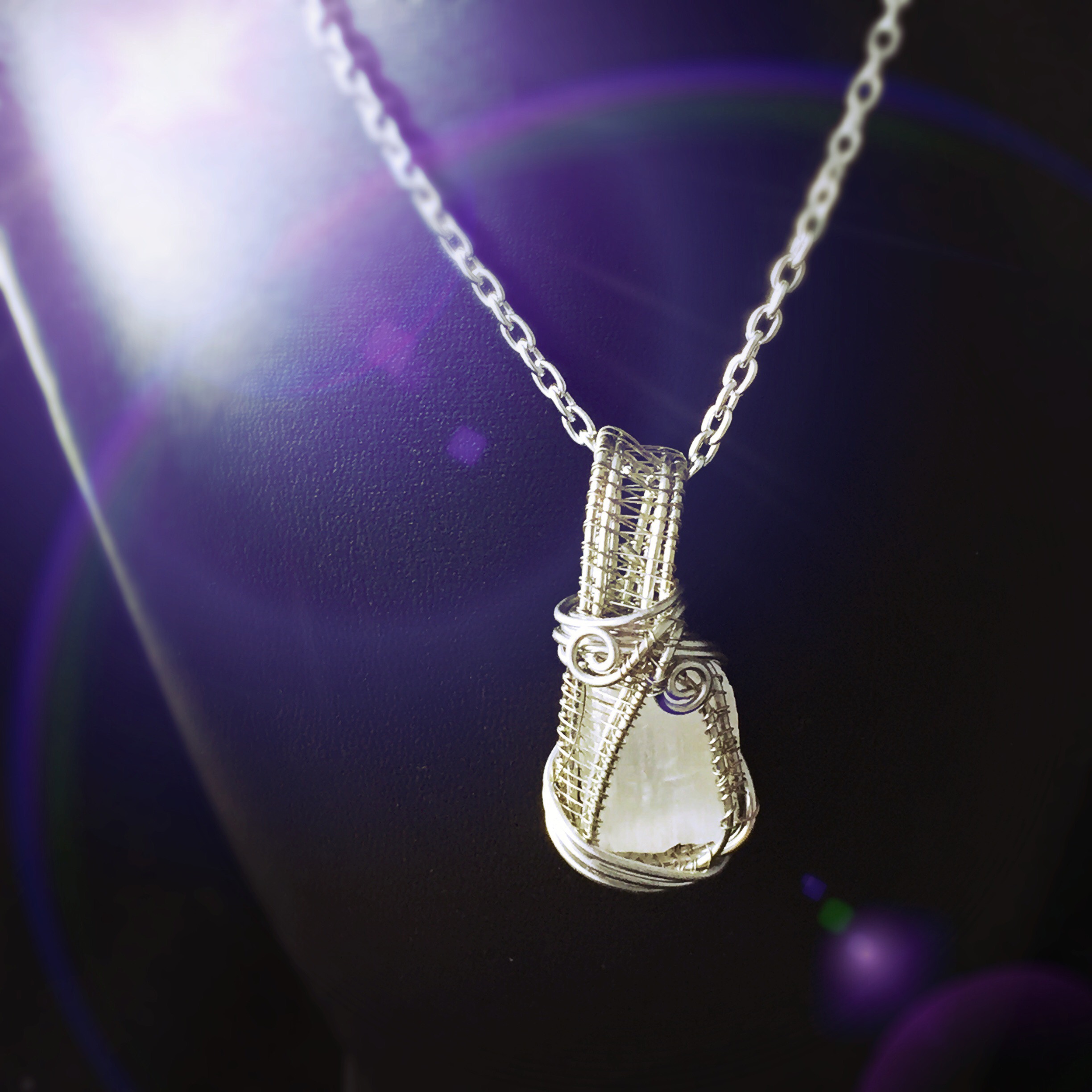 sold out
Reconciliation: Selenite Healing Crystal Pendant
Reconciliation, angel connection, psychic gifts.
Overview
Handmade item
Materials: Selenite, Divine Energy, Silver Plated Wire
Ships worldwide from United States
This pendant comes fully charged and cleansed. It measures about 2.25 inches in length. Please note that the while the crystal carries metaphysical properties, they are not promised to work for everyone and are certainly not healthcare information.
Additional fees may apply to shipping outside of the United States.

Selenite is named for Selene, Greek goddess of the Moon because of its moon-like glow. Exchanged between lovers, it will bring about reconciliation.
Selenite crystals work to help you to bring light down from the higher realms into the physical body, to create personal transformation.

The white or transparent crystals have a strong vibration that may open the crown chakra and the soul star chakra.

This will assist you to contact the Divine Mind and to access the Angelic realm. These are high vibration crystals, that also deliver clarity of mind, by cleansing the aura of negative energy build-up, both within the physical and the etheric body.

Selenite holds no negative energy and does not need to be cleansed. Be sure to not get it wet!